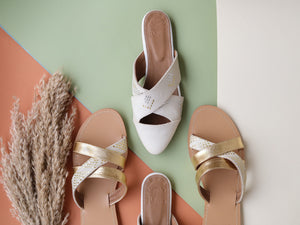 AalDarb X Pellame
The Development of this Exclusive Collection took 4 months in order to Conclude designs and motifs as well as working closely with women in Sohag. 
Each Piece of Tally used is a result of around 7 working days per each women. We cherish their hard work and commitment to keep our Heritage alive through these handmade pieces.
Shop Now
Brogues
Brogues are a kind of a staple thing of clothing for every women's wardrobe. Brogue shoes are from the Irish traditions. These shoes that are traditionally worn by the people of Ireland and also Scottish Highlands, and these are originally meant from there.
Shop Now